Knowing how to buy at auction and private treaty is important. Especially for first home buyers. First-timers often ask what's the difference between an Auction and private treaty? If you're like most people, These aren't terms you've likely had too much to do with before searching for your first home.
If you want to know how to buy at auction and private treaty, we first need to understand how they work.
What is the difference? Let's start with Private Treaty sales.
Buying via Private Treaty: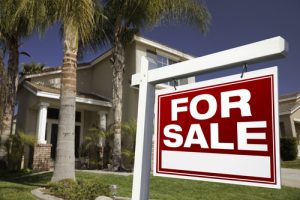 Private Treaty, also commonly known as a standard real estate transaction. This is where the vendor (owner of the property) sets a price they're happy to sell for. It's up to their agent to negotiate with prospective buyers to achieve a price as close to that as possible.
So what are the advantages for first home buyers buying property this way:
Greater flexibility for both you and the vendor to negotiate terms.
You can negotiate with the agent not only on the price but also settlement terms. Allowing for longer or shorter settlement periods, special clauses and building & pest inspections. Anything that you may

require

.
You will generally have a cooling off period (unless you decide to waive this). Although is some states this is not allowed. There is no cooling off when purchasing at Auction.
Most first home buyers feel more comfortable and prefer to buy via private treaty. They feel more in control.
Daniel Baxter one of the Co-Founders of The First Home Buyer Buddy system. Said, 'We developed this to help make the process of buying via private treaty easy for first home buyers.
"Our members that go through the course are well ahead of many seasoned investors when it comes to buying knowledge"
.
This is achieved by teaching the first home buyer how to ask the right questions. As well as how to submit powerful and effective offers. Baxter says, "We also teach our clients how to negotiate and get yourself the upper hand when going back and forth with savvy agents".
Now let's take a look at another very common way for a property to
be sold
in Australia.
An Auction is when a pre-arranged date
is advertised
for when a property will sell. As a prospective first time buyer, you will gather at an advertised location to bid on that property. The vendor (owner) sets a reserve price (which is the lowest price they will accept). If bids reach that reserve price or higher the property will
be sold
.
Given first home buyers have never purchased a property before. And likely never
been involved
in high-pressure bidding at auction.
Auctions often bring a combination of excitement and terror to most first time buyers trying to secure a home this way
.
Let's take a look at some of the advantages for first home buyers looking to
buy
a property at auction.
This is game day. It's easy for you to see how much competition you have for this property and not rely on what an agent tells you. There is generally always less competition than they make out there is.
With the right bidding strategy, you can outsmart your competition. This is often how you end up the winning bidder on the day. Especially powerful if you most buyers have close to the same budget. This is common in the first home buyer bracket.

You can always make an offer

prior to

an auction. Then gauge feedback from the agent to see how far you might be away from what the vendor wants.
You will know that whatever the property sells for, then that is market value on the day. That is what someone has

been prepared

to pay and believes the property be worth.
What you need to know about Auctions.
The word Auction brings out the anxiety in even the most relaxed and balanced of people. It's a rare situation to find yourself in. That's where you're about to compete with another person and spend hundreds of thousands of dollars. So let's take a look at a few of the things you need to be aware of and do if the property you love is heading to auction.
You need to have done your research on the property. Meaning you have a pretty good idea of what its 'market value' is so you know not to go past that or your budget.

Auctions are high pressure and emotional events.

That's why agents love to sell the property via this method. Buyers often make 'costly' mistakes. They get caught up in the moment of wanting to win and forget all about their budget.

As a first home buyer, you must have access to a deposit, usually, 10%. If you are the winning bidder, you'll need to pay this deposit and sign contracts that same day. This means you need to have done all your finance homework and be pre-approved by your bank or lender. 

Be the winning bidder at auction
You'll have likely spent money on building and pest inspections,

maybe

strata reports and solicitors fees

. And if you haven't you should. This is all without knowing if you will be the successful bidder on the day.
Don't attend an auction and think you might be 'lucky' and get the property for a bargain. They

are geared

and set-up to make sure this doesn't happen with the owner setting a reserve price.
Given the high stakes game an auction is, it's no surprise that auctions aren't a buyers favourite. This is truer when it comes to first-time buyers.
But… it doesn't need to be that way.
A little knowledge and experience from the right people can have a big effect.
Even the most inexperienced first home buyer can be bidding and winning at auction with a few good strategies
.
Baxter says, "The
First Home Buyer Buddy
has
been designed
to do
just
that.
Turn a first-time buyer into a smart, calculated buyer that understands best practice and bidding techniques
. That's how they beat out their competition and win on auction day".
Don't be afraid of buying your dream home, this should be exciting.
And no matter what type of property you find yourself falling in love with or how it's
being sold
, there is help available
.
Set yourself up with the right knowledge and support you will be well placed to buy your first home for the best price possible
.
If you find yourself worried and not sure how to buy at auction and private treaty. Check out the
First Home Buyer Buddy.
  It has a section dedicated to bidding and winning at auction and also how to negotiate with agents.