First Home Owner Government Grants. Are You Eligible?
It's dependent on a few factors and varies from State to State. However, in general, the following applies.
Your age (you have to be 18+)
You, your spouse, or co-purchaser, must not have owned a property in Australia before (* you may still be eligible if you've owned a property before as an investment and it was never your primary place of residence)
It must become your primary place of residence (at least for a minimum period of time – set by the State you're in – in the first 12 months of ownership)
At least one of the persons purchasing must also be an Australian citizen or permanent resident
You, your spouse, or co-purchaser, can not have claimed the FHOG previously
You must be buying the property as an individual, not a Company
At present, the FHOG is only available for new properties (or those which have been (or will be) extensively renovated
The value of the property must not exceed a certain limit (this cap is set by each State)
Most States provide stamp duty exemptions, even for established property
How Much Are You Eligible To Receive?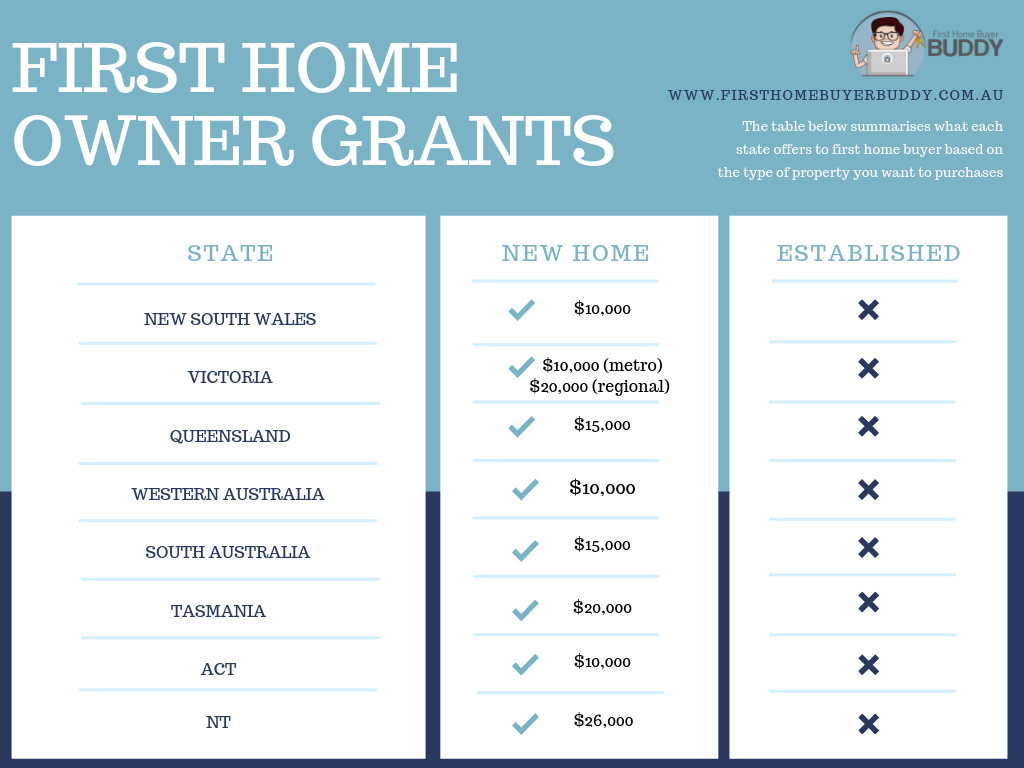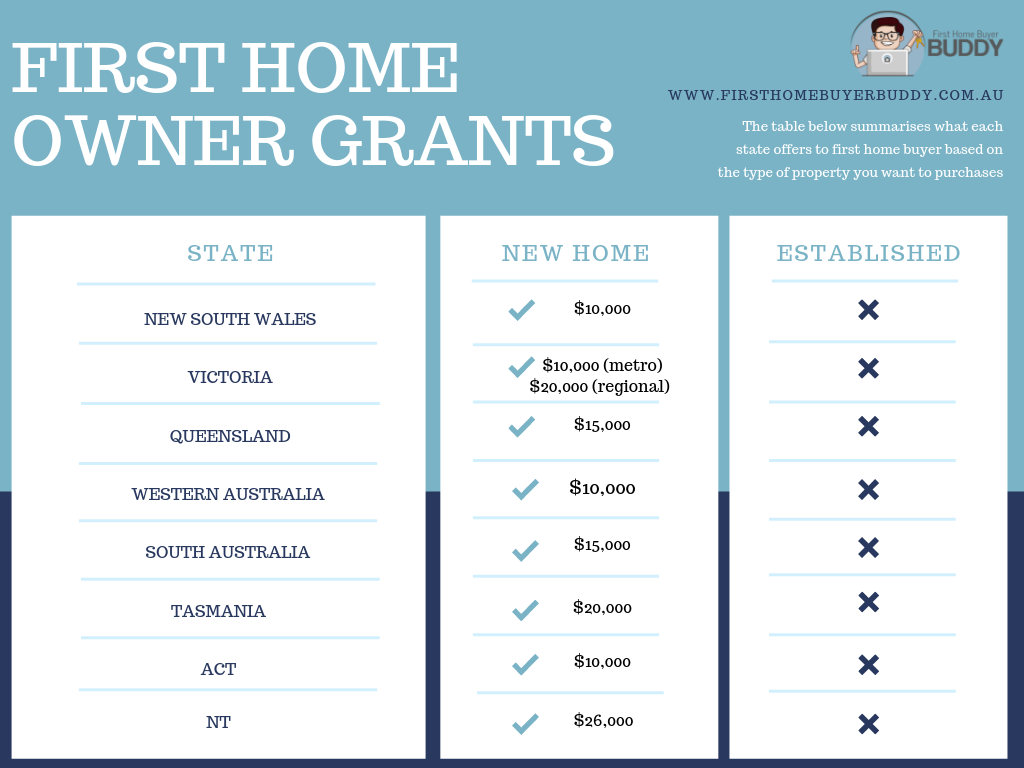 To see what grants and exemptions you may be eligible for you in your state, visit the First Home Owner Grant website